Attention All Hands,
For the past year or two we have been utilizing the Bohemia ArmA 3 Units feature to display our XML. Unfortunately Bohemia has completely dropped the ball and failed with the project, not only with lack of real support, but the inability for member managers to remove members, and the 500 member limit which they will not be changing and have no interest in enforcing on those units already over 500 members. These, and other minor things, have proven the platform inadequate for our needs. We will still have an ArmA 3 Units page, but it will be an open group and not maintained by anyone.
With this in mind, we will be returning to the Squad XML page format. This is a very simple change, and requires only one adjustment on your behalf. You must launch your game, and on the main menu go to you profile. You will then click on the Unit tab, and click Edit. In the UNIT dropdown select 'Custom'. In the Squad XML dialog enter:
http://www.15thmeu.net/xml/squad.xml
Then hit apply. That's it! From thereon your information will be maintained by S-1 Personnel. There is not further input on your part necessary.
Any questions may be directed here. I know this is an older system so some of the Chain of Command may not be familiar with it.
For clarification, this is what the page looks like: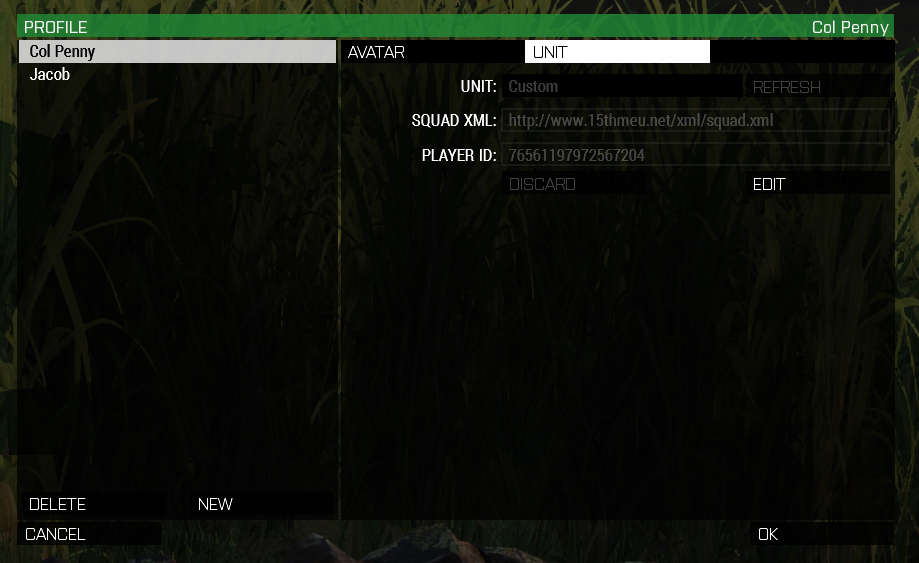 -Col Penny
MEU CO